Alma Van Ostrand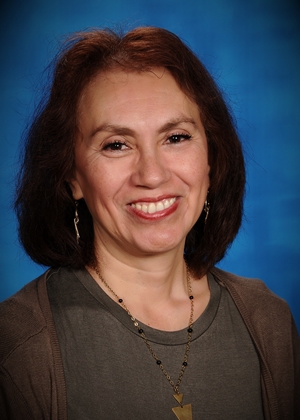 Alma Van Ostrand
Instructor - Spanish
Groups: Faculty
ALMA VAN OSTRAND
Hola Amigos! It's has been an incredible blessing not only to teach, but also to get to know such an amazing group of kids during my 13 years working with CCS. This year I teach Kindergarten Spanish, 5th/6th Spanish, Junior High Spanish, High School Spanish I, II and III, and Pre-Algebra.
Born and raised in Mexico, I graduated with an emphasis on Physics and Mathematics and got my license as an Air Traffic Controller for TWR, APP, ACC, as well as my Meteorology license. While I was working as an ATC, I decided to go back to college and study Communications.
Why learn Spanish?
Spanish is my native language, therefore teaching about the language and cultures of the different Spanish countries has been one of my passions. These are just a few reasons why I believe learning Spanish is important:
All over the world, Spanish is the 4th most-spoken language after English, Chinese and Hindi; Spanish is spoken in over 41 countries worldwide.
Career opportunities abound and increase everyday for people fluent in both English and Spanish.
Spanish speaking countries are expanding their economies and becoming more important trading partners, providing business opportunities to Spanish speakers.
It will enrich travel experiences.
It will enable people to help others.
Bilingualism makes you smarter! It enhances cognitive abilities, improves critical thinking skills, stimulates creativity, and improves memory.
Learning Spanish is FUN!
Every other year, CCS High School students have the opportunity to travel to a Spanish speaking country for a cultural/missions trip to practice their Spanish and make friends! Those trips are always the highlight of our year. We have been blessed to travel a couple of times to different parts of Mexico, Costa Rica, and Puerto Rico.
By the time they graduate, CCS students are usually very close to being bilingual and are able to skip several Spanish classes in college.
They have all made me so proud!!
Worship at a local Christian Church in Aguascalientes, Mexico.